ASURE is a modern and intuitive emergency communication platform that empowers call centre agents and operations teams to deliver a variety of safety and security related services via a single unified dashboard to any kind of IoT device. ASURE delivers 24/7 automated incident detection, breakdown assistance, vehicle and asset tracking and more.
Automatic crash detection and emergency assistance (e-call)
Breakdown and roadside assistance wherever you may be (b-call)
Stolen vehicle or asset tracking and recovery assistance
ASURE is a flexible, device agnostic platform that has the ability to connect to a range of IoT devices from cars, boats, and ebikes, to life saving products such as pace makers. Once an incident is detected, ASURE's specially trained call centre agents validate and triage, and depending on the type or severity of the alert, they send the appropriate support. All service delivery events have immediate access to emergency services and roadside assistance capabilities so a single agent can deliver a service for any accident or enquiry type.
ASURE stops false alarms from being sent directly to emergency services. This is because call centre representatives always validate and triage the type and severity of an incident before sending the requried support be it emergency services, roadside assistance or a request for police assistance.
This process is made simple with ASURE's easy to navigate web platform:
Intuitive platform with a single aggregated view
Delivering a 90% system useability score
Optimised for efficient service delivery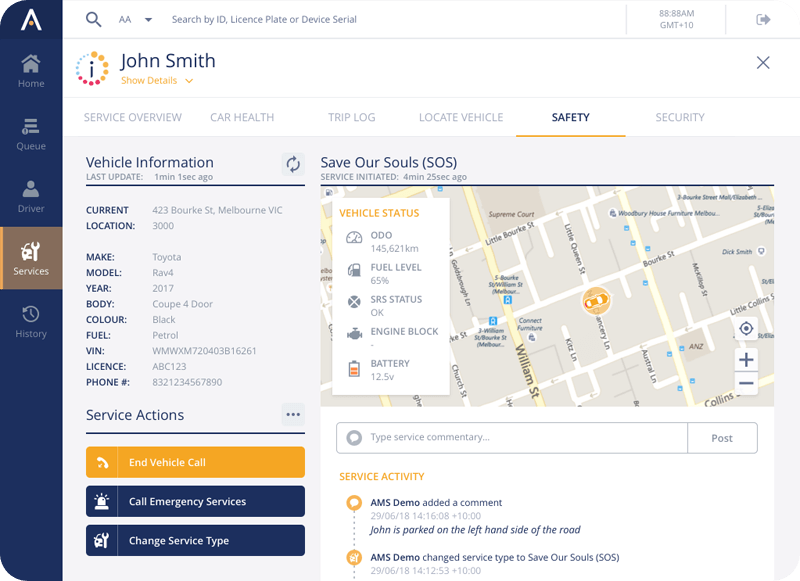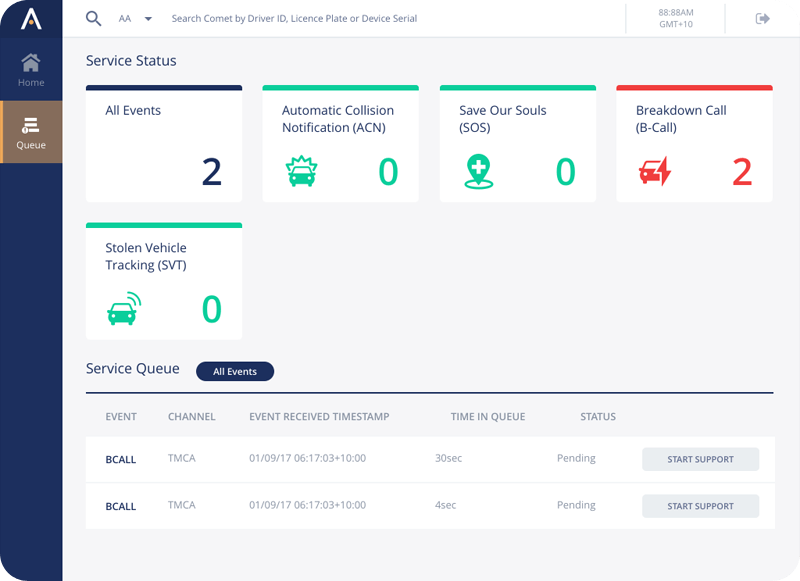 Plug and play or develop and control the entire experience in-house.
With a rich set of well documented APIs ASURE allows businesses of any size to integrate their systems quickly and easily
Implementation agnostic systems

Unified call centre experience

 

Optimised

 for efficient safety delivery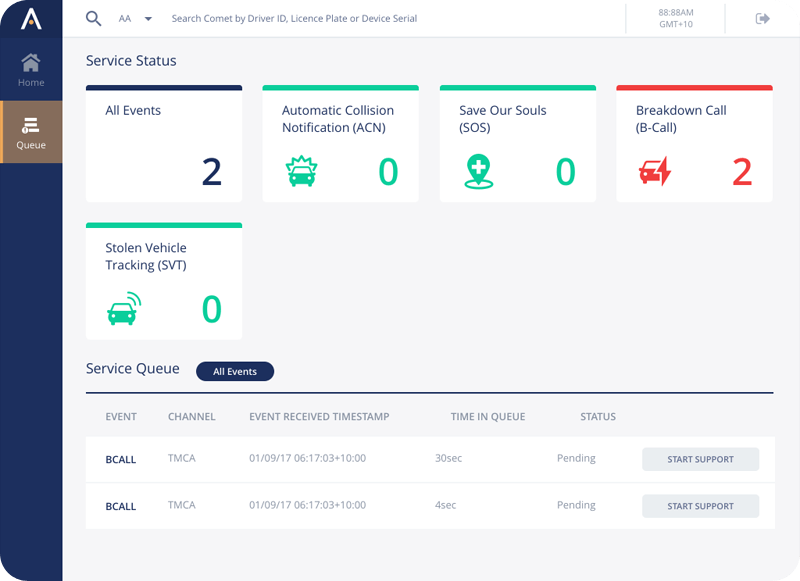 Integrate with multiple telematics service providers, CRMs and telephony systems via the one platform. Then, our trained operators secure the safety of your people and customers whenever and wherever they require assistance.