Intelematics veteran Brian Smith has been recognised for his integral role in the advancement of Australian navigation technology by receiving the highest accolade by Intelligent Transport Systems (ITS), the Max Lay Lifetime Achievement Award. The globally recognised award celebrates the achievements of leaders in the transport industry and ITS.
Brian has had a distinguished career – in 1995 he played a leading role in developing the first digital navigation map in Australia, then in 2000 Brian led the development of technology that combined mapping data with telephone directory data. This made it possible for commuters to search for specific locations like the nearest café or petrol station which is still a popular function today.
Intelematics' Chief Executive Officer, Rod Chapman, says Brian's contributions throughout his 14 years at Intelematics have been industry-leading.
"Brian played a key role in the launch of what is now known as Intelematics' SUNA Traffic Channel, which at the time was the first product of its kind and to this day is market-leading.
"Today, thanks in large part to Brian, Intelematics uses the SUNA Traffic Channel to provide traffic congestion and incident information to more than 4 million Australian and 2.5 million New Zealand drivers, plus an even greater number who access the information via a web browser or smartphone application," said Mr Chapman.
Intelematics provides its customers, which include vehicle manufacturers, road authorities and fleets, with services including vehicle tracking and management, 24/7 emergency response assistance and traffic data as a service.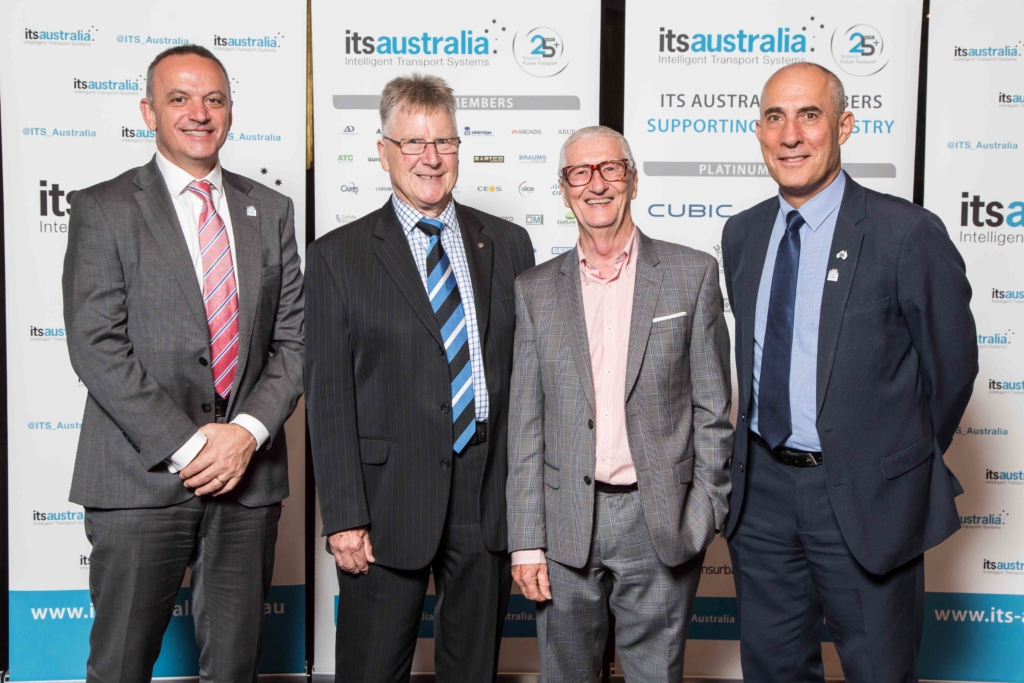 "It has been a privilege to work in a relatively young and fast developing ITS industry. This combined with having the good fortune to work for innovative and supportive organisations that have allowed risky product development the time to mature and deliver on potential has played a large part in the success of the products and teams I worked with," said Brian Smith.
ITS Australia President, Dean Zabrieszach, says that Brian's contributions to the industry have been impressive.
"Over the past 30 years, Brian has dedicated his professional career to advancing Australian ITS technologies. In doing so, Brian has become a leading voice in the industry.
"Brian is perhaps most highly regarded for his work delivering the nation's first RDS-TMC digital traffic service in 2007.
"Today, Brian continues to advocate for safer, better transport for Australia. He is a very deserving recipient of the Max Lay Lifetime Achievement Award," said Mr Zabrieszach.
Brian was formally honoured at the ITS Australia Awards Presentation Night Dinner in Adelaide on Thursday 21 November.