While fleet management systems are seen by many as "indispensable", time and time again, I hear the great myth that the benefits are only realised for large fleets. Nothing could be further from the truth!
Many of our customers are smaller, privately owned businesses that are benefitting from having a system installed on anything from five to 50 vehicles.
Let's bust some of the most common fleet management system myths.
Myth #1: Fleet management systems are expensive and logistically difficult to install
Fact: With recent innovative advancements in fleet management hardware, installation is no longer an invasive, time-consuming process that takes vehicles off the road. Products like Intelematics' CONNECT are plug and play – a bit like plugging a USB stick into your computer. The devices are pre-loaded with the hardware necessary for modern vehicles to interact with fleet management software via an embedded SIM card. Thanks to the ubiquitous nature of 4G (and soon 5G) technology, data can be readily uploaded and analysed to provide efficiency and vehicle behaviour insights.
Myth #2: The ROI just doesn't stack up
Fact: The benefits of fleet management systems are immediately realised. Even within a small to medium-sized business, as there are still many savings in terms of cost, compliance, health and safety and efficiencies that can be gained in having just a few fleet vehicles connected.
On the compliance side, the benefits are ever-growing as the cost and complexity of compliance increases. With the price of technology decreasing; and its availability rapidly increasing, there is a growing trend where insurers are now making it mandatory to have some vehicle tracking service. Some Insurance companies even offer significant discounts for vehicles that can be traced. Fleet management systems like Intelematics' CONNECT can now pinpoint the health, movement and location of vehicles and have the ability to share this data with emergency services if need be.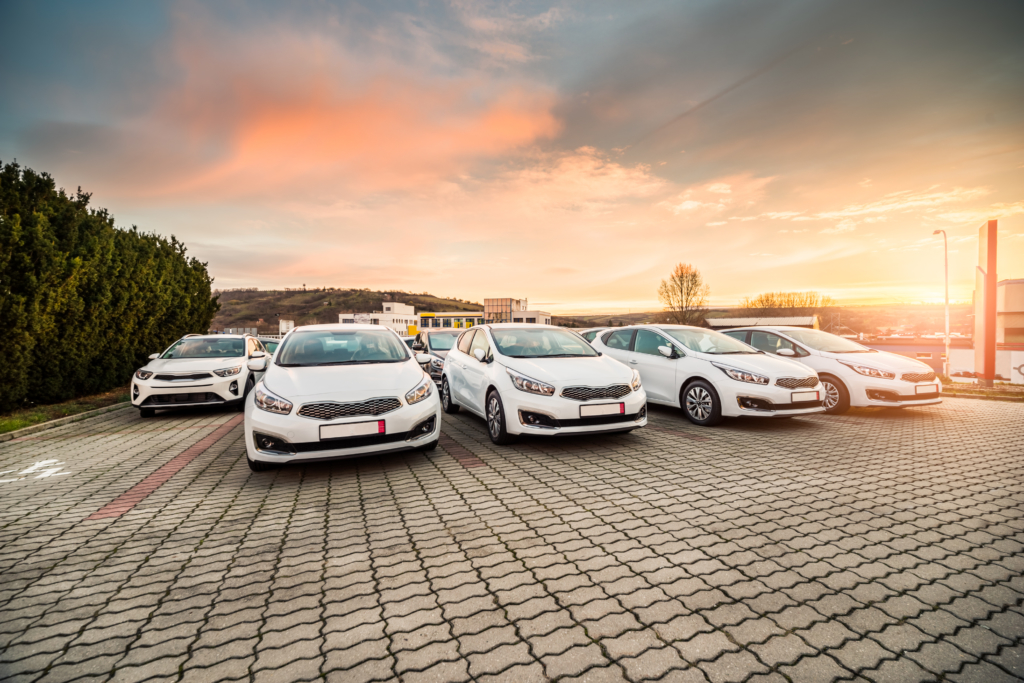 Myth #3: Fleet management systems don't generate revenue
Fact: Fleet management systems can help generate revenue in addition to reducing insurance premiums. Fleet management systems easily integrate with business delivery or inventory systems, allowing users to trace deliveries better, optimise routing of vehicles, and allocate tasks to personnel based on their current location. Thereby adding net value to a product or service, or allowing for further efficiencies in the logistical supply chain. Therefore, the fleet management system becomes a way of generating revenue rather than only a tool for saving costs.
Myth #4: Fleet management systems are just glorified vehicle trackers
Fact: Fleet management systems don't just track vehicle movements, but also offer companies valuable insights into how their vehicles are operating, enabling greater efficiencies. Fleet management systems can act as a maintenance tool, monitoring the inputs into a vehicle. Drivers showing aggressive cornering, acceleration or braking can be retrained to drive more efficiently and safely, thus reducing tyre wear, fuel consumption, maintenance costs, and the potential for an accident. I have seen cases where logistics companies have saved around 15 per cent in their fuel bills – their most significant expense after labour – by merely identifying and retraining drivers. While fuel consumption was the target, spin-off benefits extended to reduced wear and tear in their vehicles and a 50% reduction in at-fault accidents.
With the trend toward further regulation in the transport sector, as politicians try to reduce the road toll, the need for greater compliance increases. Legislation has already been imposed on the heavy transport sector, making the logistics company responsible for the health of the vehicle and ensuring the driver is using the vehicle safely. Many pundits see this legislation being extended to those sectors that utilise light commercial vehicles – mainly as state governments work on toughening corporate manslaughter laws. Without a fleet management system, it is near-impossible for a company to offer its due-diligence in this matter, particularly when asked to present it after an event.
Myth #5: My fleets vehicles are always productive
Keeping your vehicles productive, and knowing that they're on the move is imperative. Every minute that a vehicle is off the road equals lost business opportunity. The plug and play CONNECT device offered by Intelematics monitors the integrity and health of the vehicle, feeding back critical diagnostic information when the car recognises it has a problem. In effect, this moves the vehicle diagnostic process from a sporadic infrequent check completed by your designated service garage to an instant on-road notification of a fault delivered to your desk or phone, dramatically reducing your reaction time and exposure to any resulting damage. It will also reduce or completely prevent downtime offering great benefits for both small and large fleets. For large fleets, this optimises servicing intervals. For small fleets, having just one car down for an unexpected breakdown can reduce business activity by a significant amount. In an 'always on' world, business continuity is key to not only growth but business survival.
Shortly, Intelematics' CONNECT will be able to predict vehicle breakdowns based on how the vehicle is performing. This technology is already underway in many of our products and will change the way fleet vehicle servicing is managed.
Fleet management systems should be a mandatory tool for smart businesses managing vehicles. They can be quick and easy to deploy and, as shown above, the return on investment will be realised even in small fleets. Fleet management systems allow for improved cost efficiencies, increased 'on-road' time, higher compliance, more safety and greater peace of mind. No wonder then, businesses that install fleet management software, like CONNECT, never go back.
How much do you value your peace of mind? To summarise, it effectively costs less than a dollar a day per vehicle, to optimise, track and manage your fleet.