Can you really conduct a traffic analysis from the comfort of your home?
If lockdown has affected the way you do business and impacts the way you conduct your road and traffic analysis we have your data requirements covered.
During this 45-minute webinar, discover how you can keep your traffic projects moving throughout COVID-19.
Key takeaways:
Understand how data can inform your project at the planning, analysis and assessment stage
Discover how traffic data can be used to conduct an impact analysis and feasibility study
The benefits of having instant access to years of high-velocity, high-resolution traffic data
Learn how to utilise historical traffic data now, so you're a step ahead when things go back to normal with a live demonstration
Joining us on the panel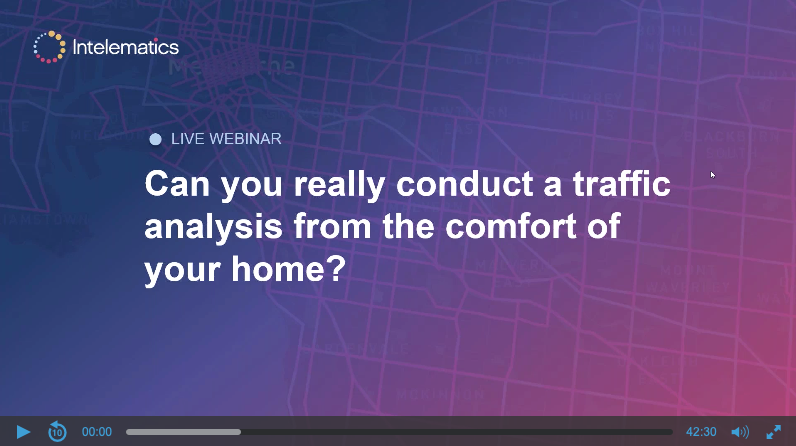 This webinar was held on Wednesday, 6th May 2020
Fill out the form below to watch the recording.
Supporting resources
We believe that the ever-increasing abundance of data and the desire for connectivity will fundamentally change the way we live our lives over the coming decades. That's why we are here to assist in one small way. To keep people, assets and vehicles moving.
Today, we help millions of drivers all over the world by leveraging cloud-based architecture to enable secure connected vehicle and traffic data solutions and focus on the needs of our customers.
Our flexibility, innovation, support infrastructure and agnostic approach to hardware provides an effective solution for transport and city planners, automotive manufacturers, fleets, automotive clubs, government and industry bodies.
We drive Australia's most innovative companies forward by ensuring they remain informed, secure and connected.