3
mins read
Two years after soaring traffic congestion prompted the upgrade of one of the city's busiest intersections, congestion along Hoddle St has plummeted — all thanks to the P-turn.
Motorists on one of Melbourne's worst bottlenecks are driving 4kmh faster than in 2017 as data modelling shows the full benefit of the massive upgrade to Hoddle St.
It comes after a state government survey — commissioned following the completion of the $110 million project — showed journey times on connecting arterials, such as Swan St, had soared.
New traffic data collected by Intelematics has revealed congestion on southbound lanes fell by 14 per cent after the project was completed.
The massive upgrade included the construction of Victoria's first continuous flow intersection, at Swan St and Punt Rd, and a series of P-turns to stop the build-up of traffic while drivers wait to turn right.
Intelematics' program manager for data and content, Daniel Kelly, said GPS data collected from phones and cars showed that by August last year average speeds had risen compared with 2017.
"The findings were clear, traffic flow improved from what it was two years earlier," he said.
"The average speed throughout the whole day, which factors in peak hour, rose from 31kmh to 35.45kmh after the project was finished.
"The good thing about this research is that we can now use the same techniques to look at the traffic network as a whole. Next we will be able to look at connecting streets and see how traffic numbers and speeds have changed with the building of new infrastructure."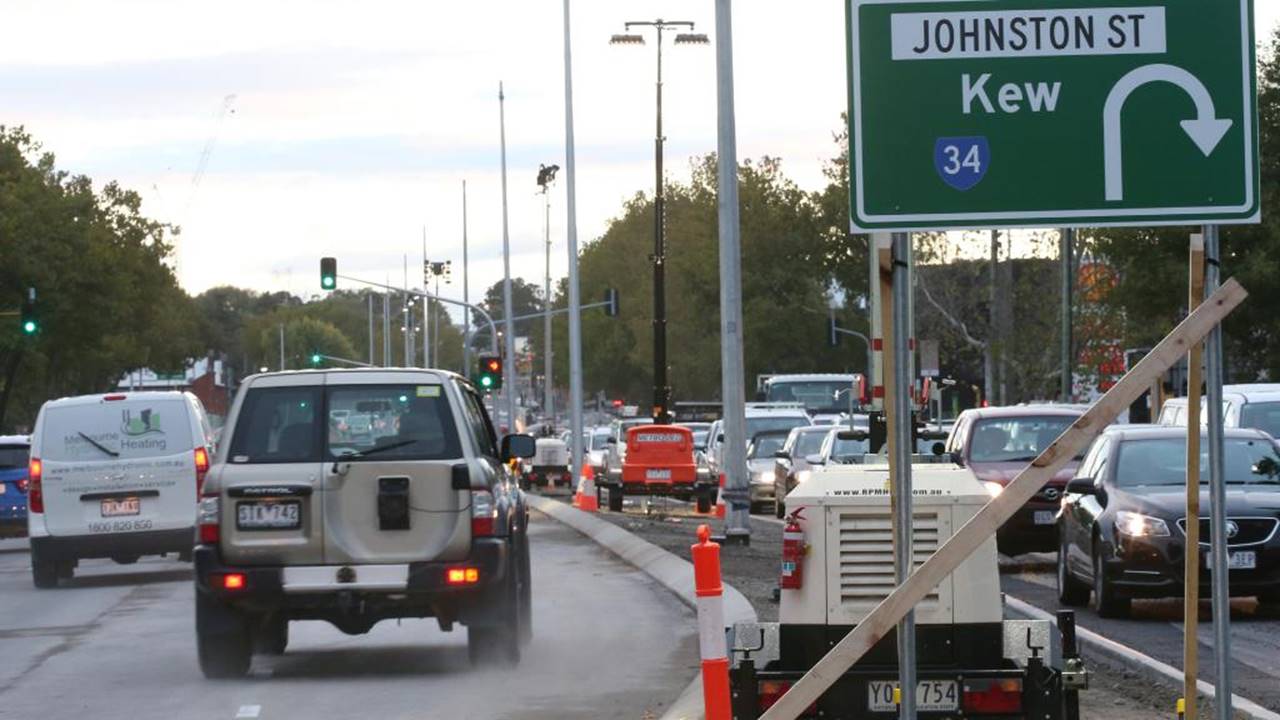 More than 330,000 people travel along or across Hoddle St and Punt Rd every day.
Soaring traffic congestion prompted the state government to launch a massive upgrade strategy to fix the notoriously gridlocked corridor, introducing US-style continuous flow intersections.
But while the traffic overhaul slashed peak-hour journeys on Hoddle St, frustrated commuters have noted flow-on effects to connecting areas.
By September last year, an extra four minutes had been added to eastbound trips on Olympic Boulevard, while motorists driving west on Swan St had two minutes added their afternoon journeys.
Mr Kelly said the data showed councils could now measure projects in real time instead of waiting months or years to find out if they were working.
"Traditional methods of getting the data have been on-road surveys with pneumatic pipes on the road," he said.
"The great benefit is that governments should now have a clearer picture of what road projects actually work and what situations they are suited for. They can look at all sorts of upgrades such as widening or introducing roundabouts and make a really informed decision."