2
mins read
A recent article by Kristian Silva from the ABC News suggests that "congested roads and crowded trains remain, 50 years after visionary Melbourne transport plan. As per the plan, about 85 per cent of the proposed $2.6 billion project costs were allocated for roads."
New traffic data by Intelematics found evidence that on average, Australians are often driving ~25 per cent below the set speed limit at a national level.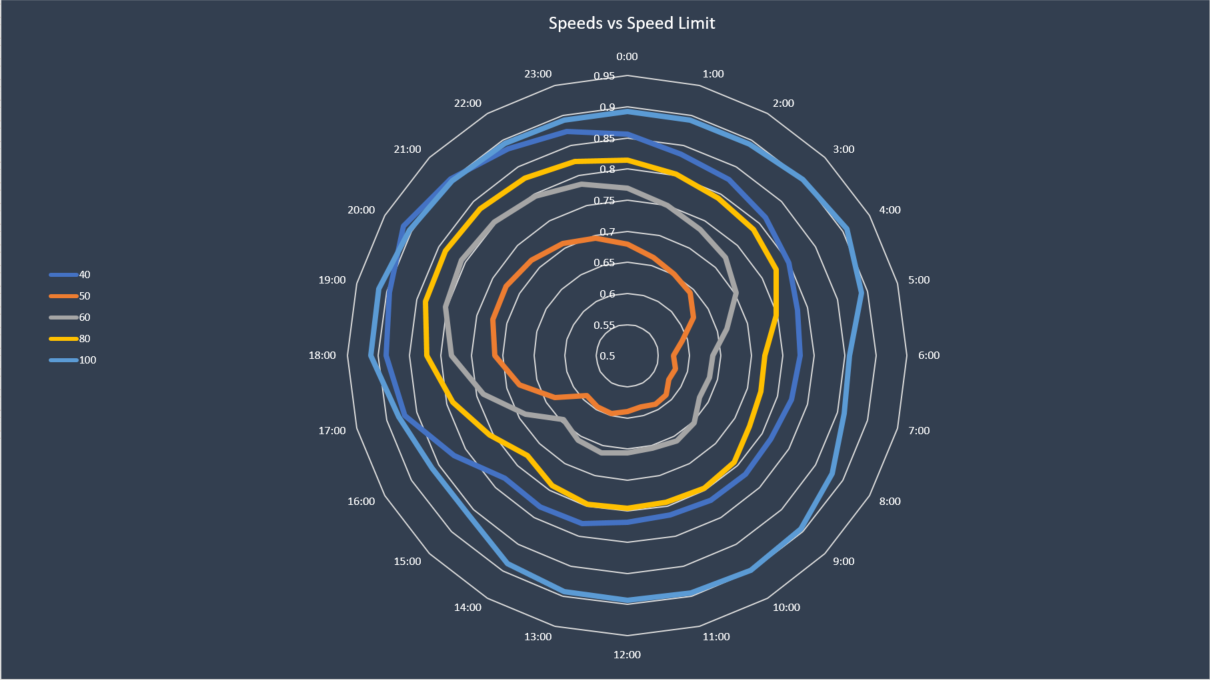 A major contributing factor is due to traffic congestion on our roads. Despite the slow-moving traffic, according to census data, more than 1.3 million Melburnians, or 74 per cent of the commuting population, rely solely on a car to get to work. Our data suggests there is a reason behind this trend. When we overlayed our traffic data with publicly available Public Transport Victoria (PTV) data, we discovered many suburbs in Melbourne have few options of public transport – single bus lines or train stations.
In addition, public transport systems, be it buses, trams or trains are overcrowded during peak hours. According to a load survey conducted by Department of Transport, six per cent of morning services and seven per cent of evening services carried more than the standard capacity benchmark of 900 passengers in May.
With Melbourne's population projected to grow to eight million by 2050, there is a need to plan and prioritise future mobility projects to support transporting Melbourne's growing population. Intelematics' traffic data can assist in pinpointing the areas that require greater connectivity and improved public transport access so that they can be prioritised.
John Cardoso, Senior Product Manager, Data and Content at Intelematics says, "By clearly highlighting trends in a way that is easy for people to interpret, our data makes it simple to find which areas would most benefit from infrastructure improvements and changes in policy."
Government representatives, city planners and other stakeholders can use Intelematics' data to validate connectivity decisions such as the right transport connectivity, infrastructure support, traffic redirects and other systemic changes.