School's back and if you thought the extra traffic made your trip longer, you're right. It can take up to 10 times longer than in holidays, with the worst route blowing out from 10 seconds to almost three minutes. Does your daily drive make the list?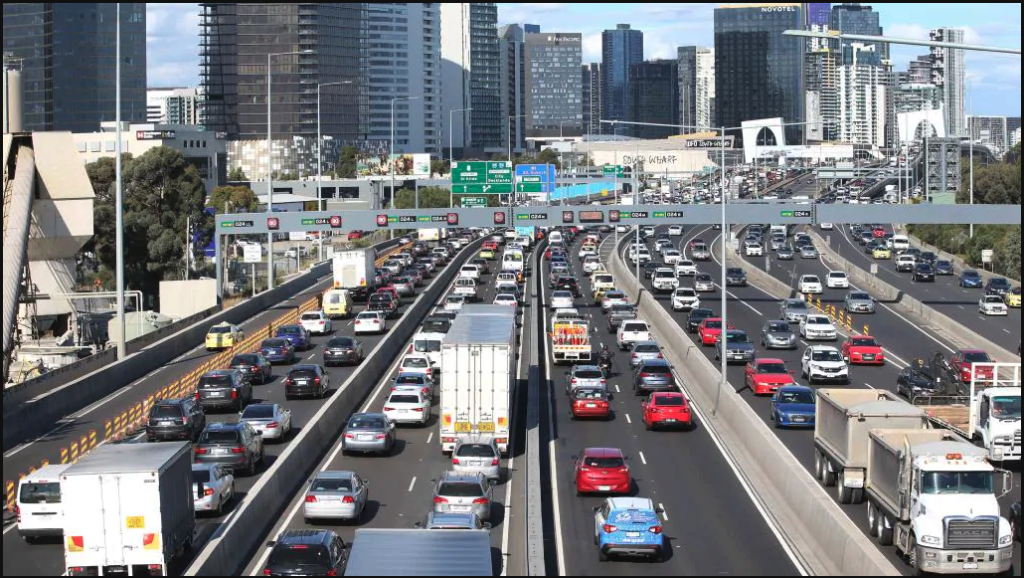 With Victorian children heading back to the classroom this week, new data reveals school traffic can make trips more than 10 times longer on some major roads.
Traffic tracker Intelematics's latest research shows the school pick-up and drop-off has a "significant" impact on travel times across metropolitan Melbourne when compared with holiday periods.
The figures revealed CityLink between Burnley and Kooyong, which could normally take 10 seconds to drive, could have delays making trips 1625 per cent longer during school peak hours.
School traffic added about 2.44 minutes to the average northwest-bound drive on the toll road when compared with the holiday period, Intelematics found.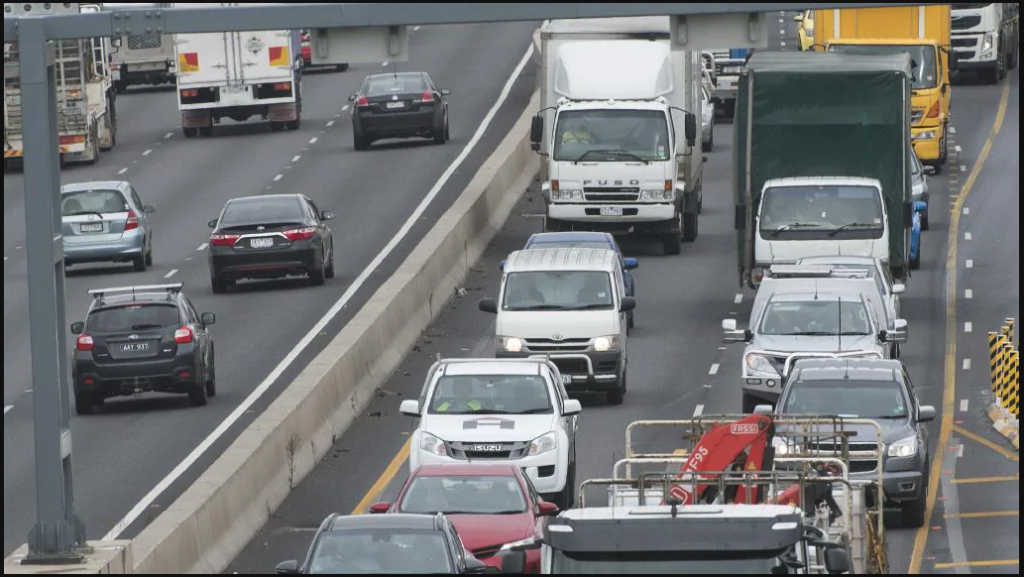 A section of the Princes Freeway between Brooklyn and Laverton North that would take about 32 seconds during the school holiday peak, could blow out to more than seven minutes – an increase of 1354 per cent – during the term on that short stretch of road.
And delays on Fitzgerald Rd in Laverton became 846 per cent slower – or an added 1.18 minutes.
Intelematics sourced data from millions of sensors on roads, in vehicles and infrastructure to best determine the delays.
The study focused on major roads for accuracy purposes and did not take into account congestion created on local streets around schools.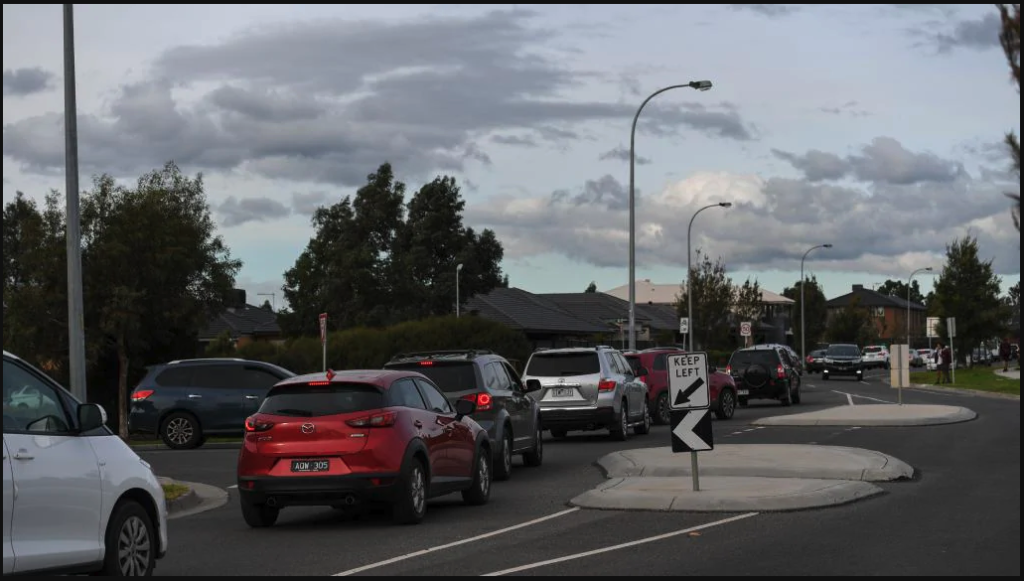 University of Melbourne transport engineering expert Majid Sarvi said it was no surprise traffic congestion increased during the school term – particularly on local roads – and school holiday periods could also see many workers taking leave and not using their cars.
"There are some areas across the network where an increase in traffic of even the smallest percentage can push areas over the edge in terms of congestion," he said.
While there are road infrastructure projects happening across Melbourne, Prof Sarvi said a lot of them were just "catching up" to what was needed.
He said authorities needed to be smarter and use technology to maximise the existing transport systems, and better integrate roads and public transport networks.
Transport Department spokesman Stuart Fletcher said the State Government was investing in roads projects to reduce congestion and boost safety across Melbourne.
The $4 billion Suburban Roads Upgrade aimed to add lanes and clear bottlenecks on 20 of Melbourne's most important arterial roads.
"With the return of school and school speed zones, we're asking drivers to slow down and be alert, because even a small reduction in speed can dramatically increase the chance of a child surviving being hit by a car," Mr Fletcher said.
Worst traffic delays during school times
CityLink (city-bound, through Burnley and Kooyong)
Extra 2.44 minutes of travel time, an increase of 1625 per cent
Princes Freeway (northeast-bound, Brooklyn and Laverton North)
Extra 7.11 minutes, an increase of 1354 per cent
Fitzgerald Rd (northbound, Laverton)
Extra 1.18 minutes, an increase of 846 per cent
South Gippsland Highway (northbound, Dandenong South)
Extra 1.29 minutes, an increase of 319 per cent
Western Ring Rd (southbound, Laverton)
Extra 48 seconds, an increase of 259 per cent
Punt Rd (northbound, South Yarra)
Extra 2.29 minutes, an increase of 246 per cent
Grange Rd (northbound, Burnley/Toorak)
Extra 46 seconds, an increase of 235 per cent
Frankston-Dandenong Rd (northbound, Dandenong South)
Extra 1.10 minutes, an increase of 190 per cent
Hoddle St (northbound, East Melbourne)
Extra 52 seconds, an increase of 181 per cent
Kings Way (northbound, South Melbourne/Southbank)
Extra 1.52 minutes, an increase of 159 per cent