CORPORATE FLEETS
A modern solution to minimise paperwork and maximise output
Easy-to-use fleet management software for busy professionals. We're here to make your day job just that little bit easier.

Responsible for managing vehicles?
Gain instant visibility and the complete picture

View driver location, real-time route choices, find out if company vehicles are complying with geographical boundaries. CONNECT collates these details to give you the complete picture.

Ensure compliance and keep your staff safe

Chain of responsibility compliance means you're accountable. Fleet tracking software assists you in proactively identifying potential failures and ensures you're on top of the constant changes in regulations.

Reduce vehicle-related expenses

Monitoring mileage and vehicle use can reduce insurance premiums, increase fuel consumption and extend the life your vehicles tyres, brake pads and more.

Minimise administrative tasks

Busy professionals managing corporate vehicles often wear many hats. Cut your administrative tasks way down with comprehensive vehicle insights on the portal or delivered directly to your email inbox.
Easily tailored to suit your fleet's requirements
Custom solutions
Our customers are an extension of our team. As an Australian business with a local development team we are here to work with you on a solution that fits your specific requirements.
Pick 'n' mix features
We understand that one solution doesn't fit all. With CONNECT, you only purchase the features you need to maximise your return on investment and minimise your running costs.
Are you using legacy fleet management software?
CONNECT allows you to continue with your current telematics programs while transitioning new vehicles to this new system – all visible in one place, be it ours or your existing presentation portal. What's more – there are no installation costs – it's plug and play.
A feature portfolio to support you in your role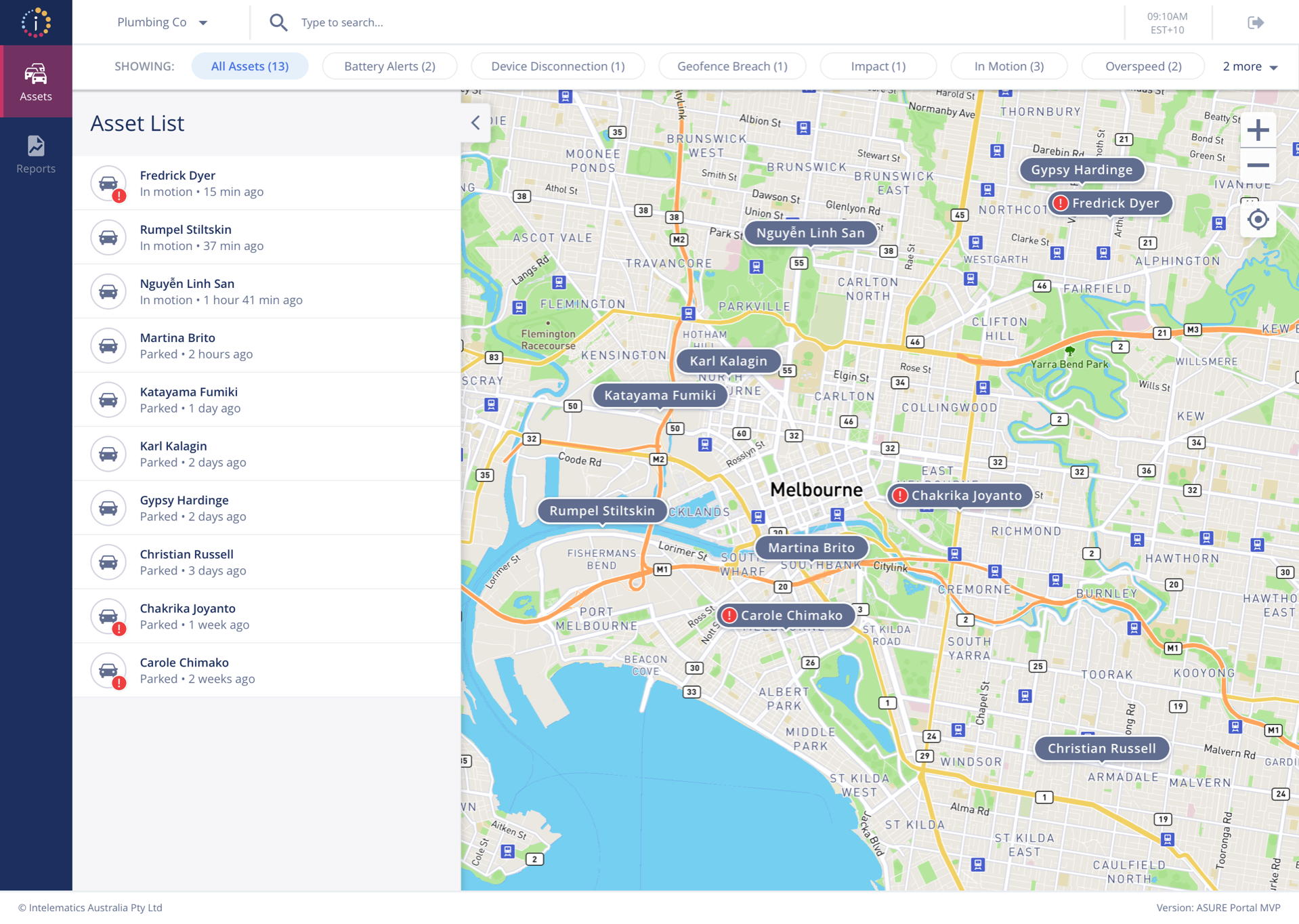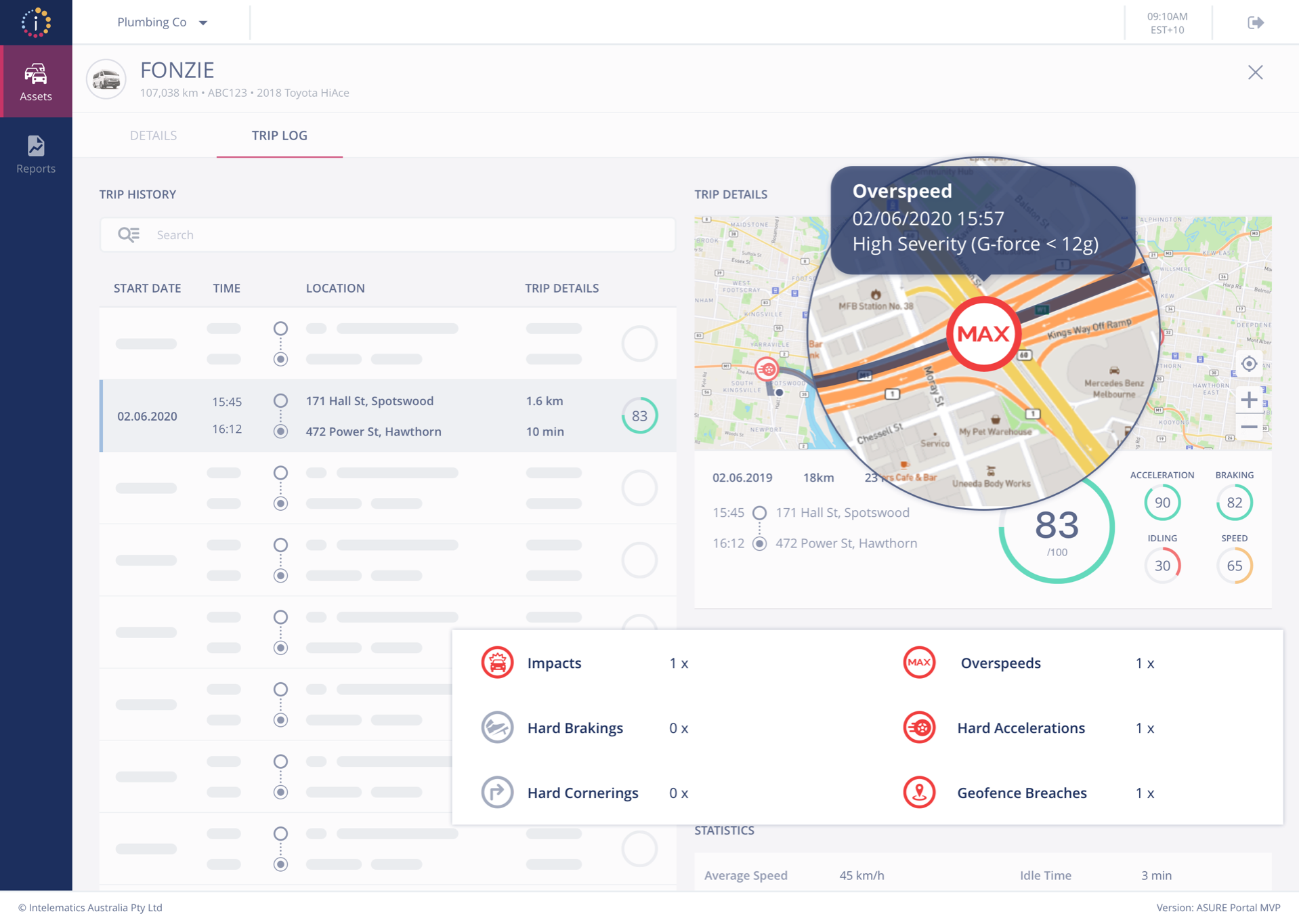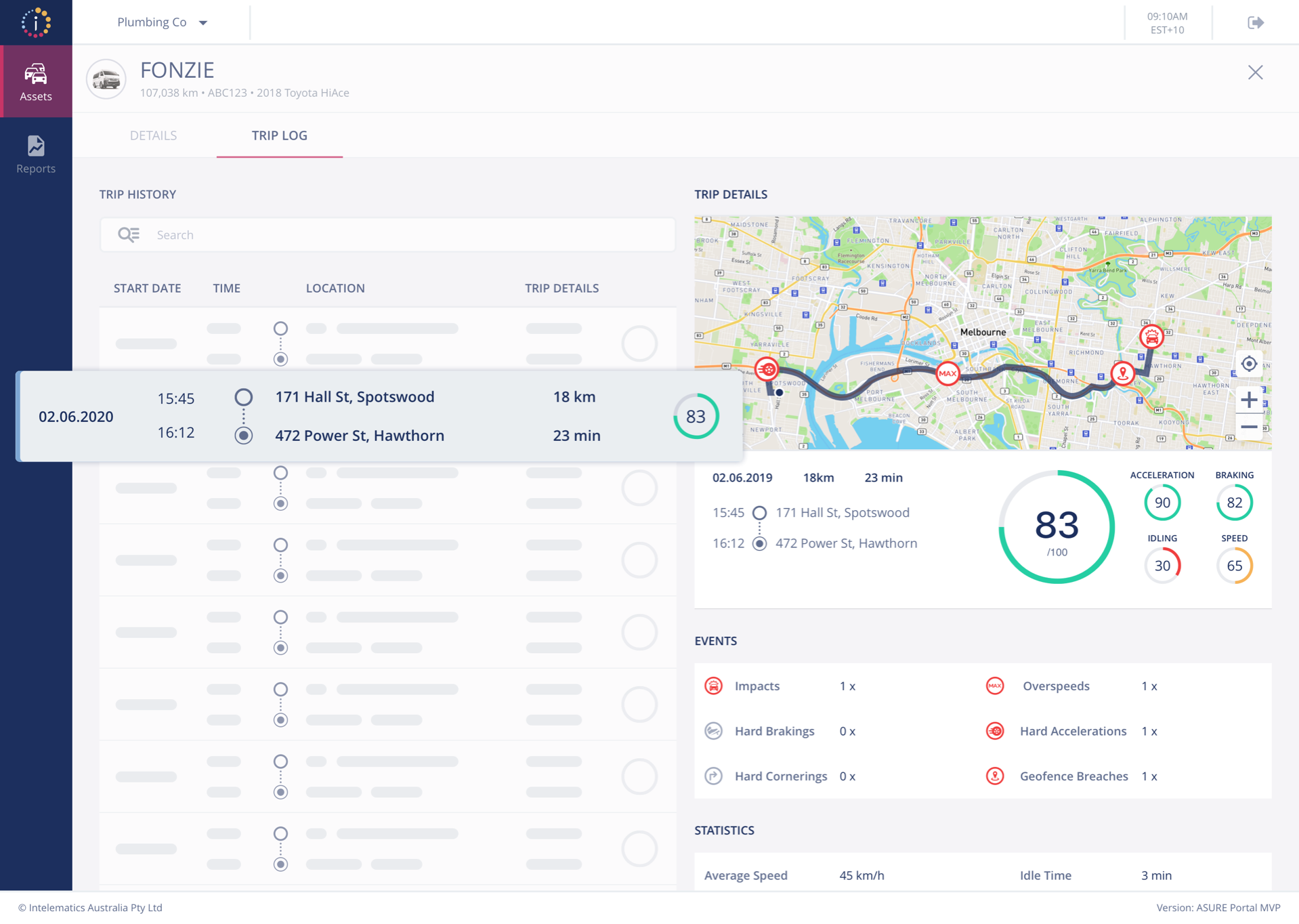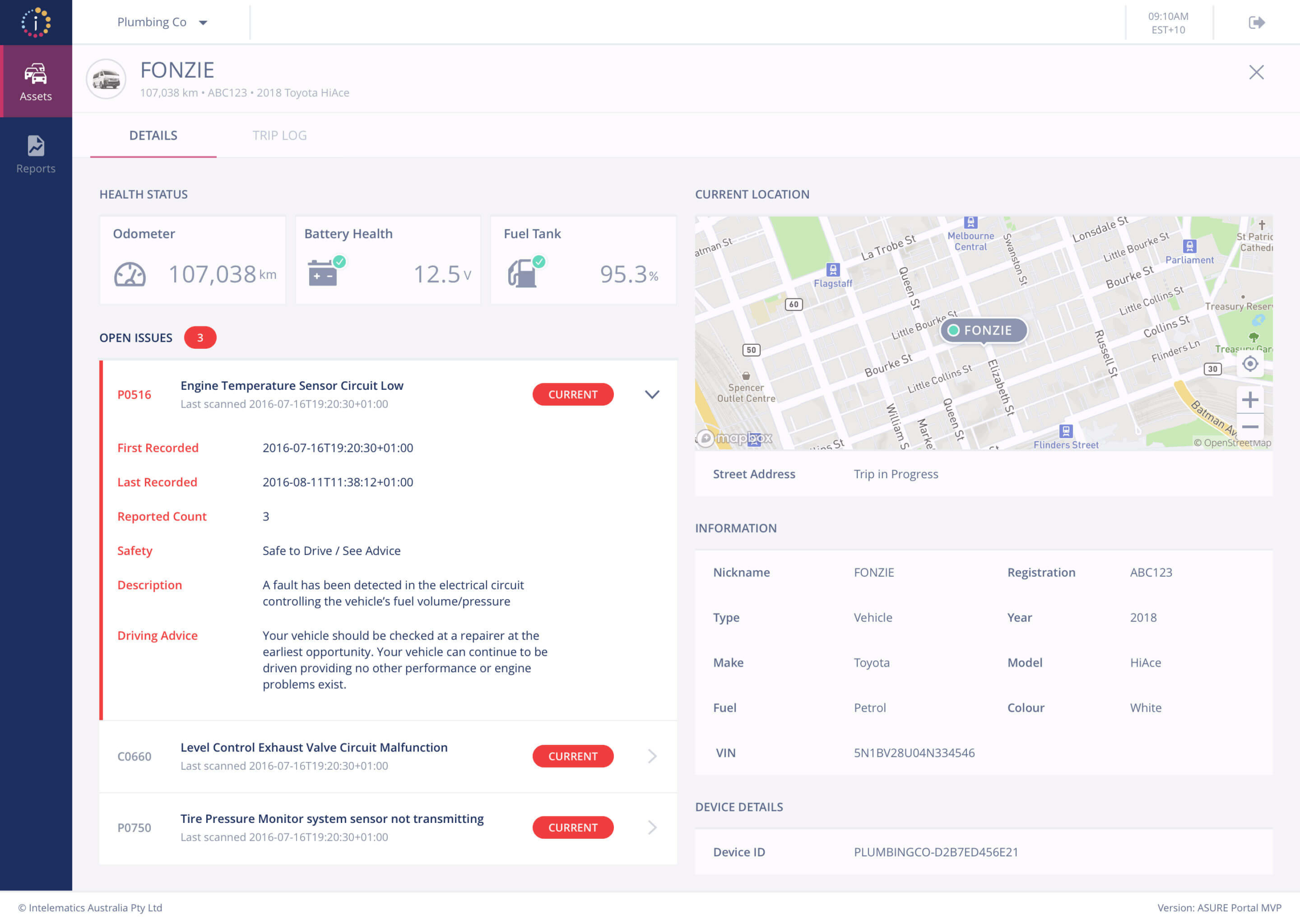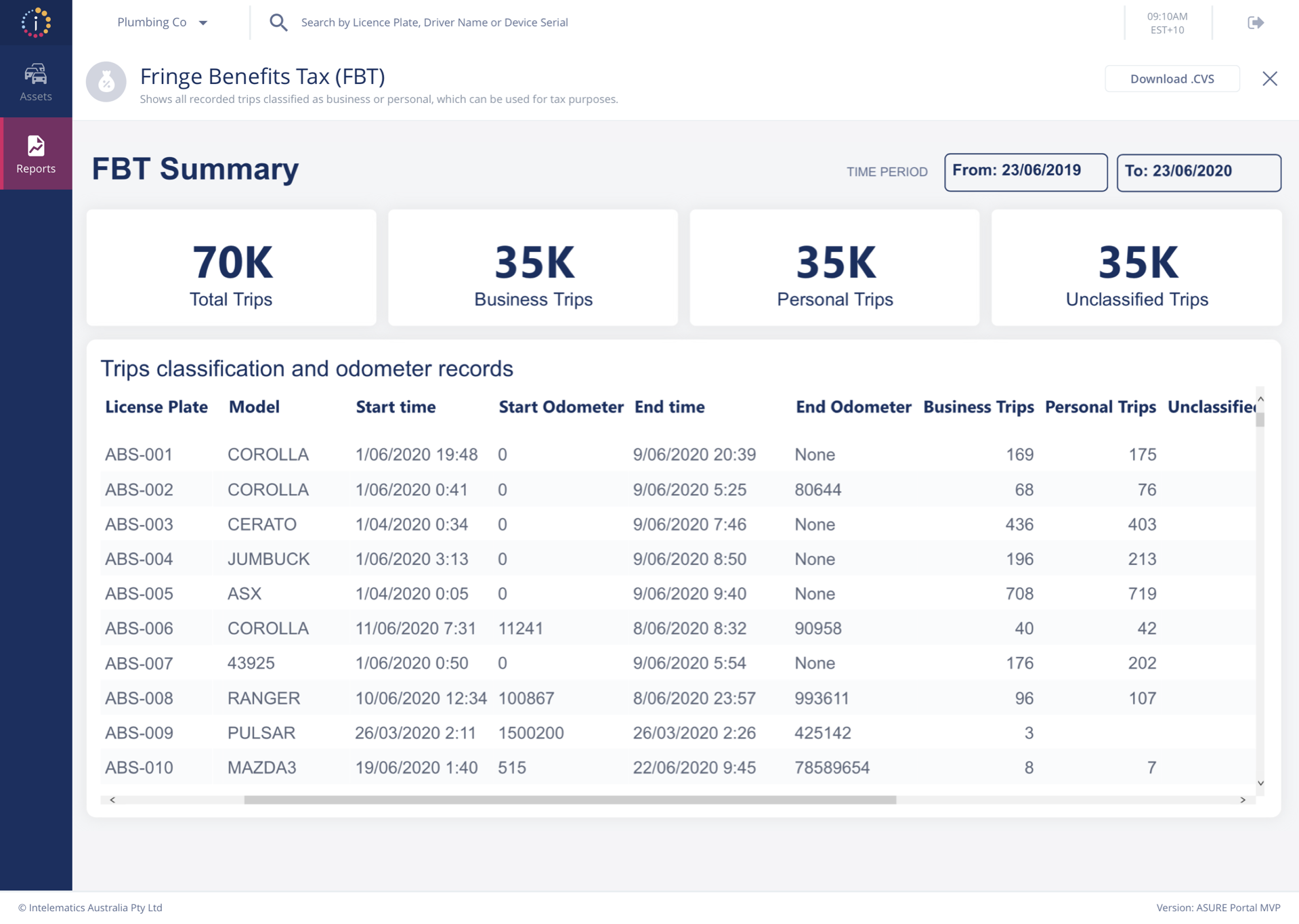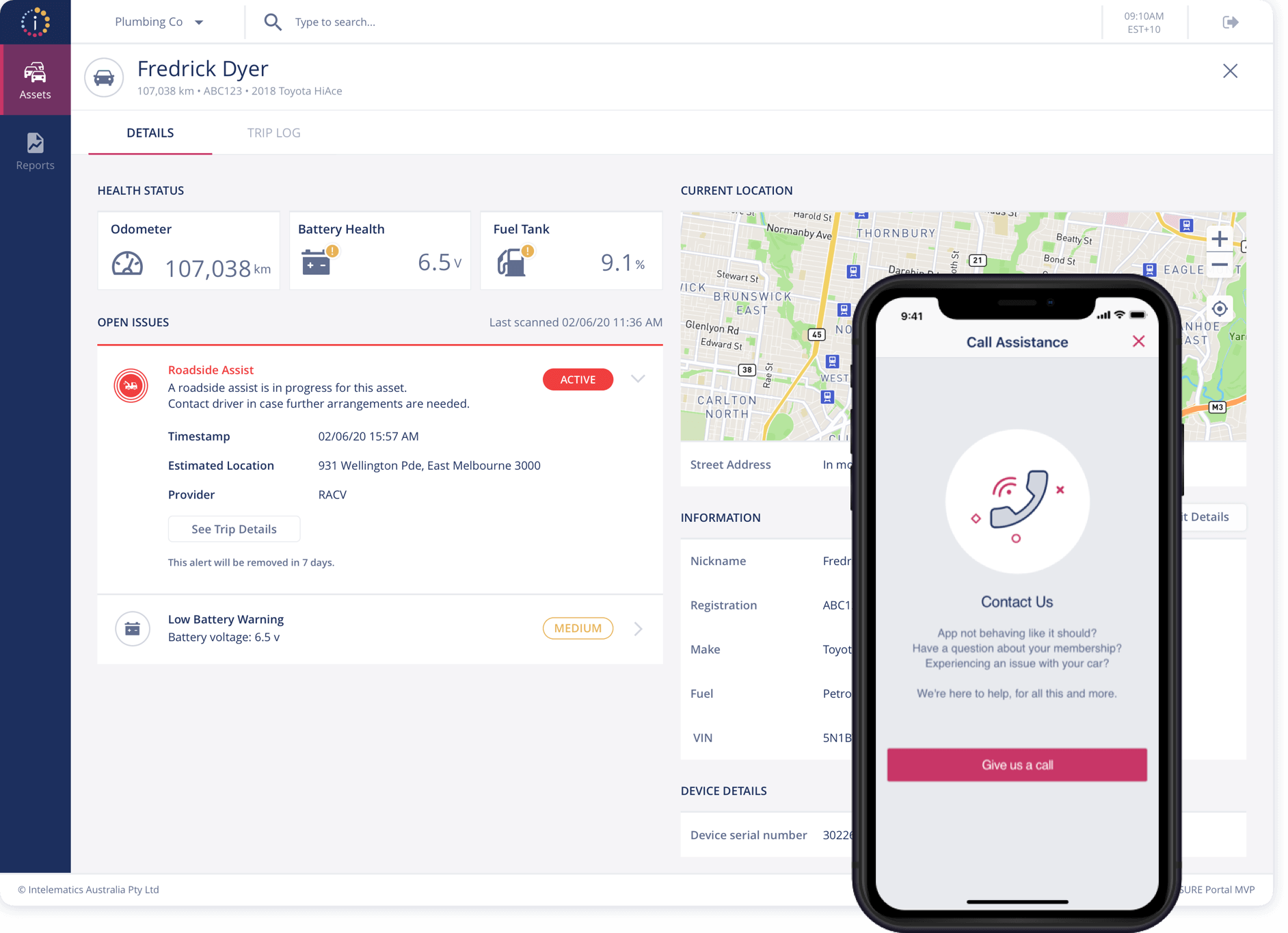 Protect your assets
Integrate emergency communication services to protect your most important assets – your people. At Intelematics you can bundle in additional services such as incident detection, breakdown assistance, and stolen asset tracking.
How a fleet management solution can help you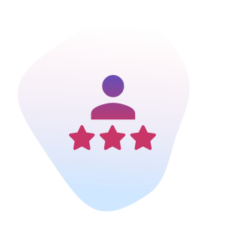 Connect allows you to identify potential risks so you can conduct training to educate you drivers on optimal driving habits to avoid accidents. Good driver behaviour also extends the life of your vehicles and can reduce your insurance premiums.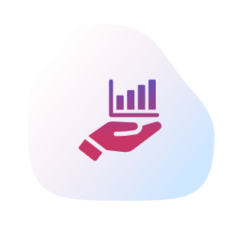 Fuel monitoring tracks and reports fuel usage and reduces fuel loss.
Sensors monitor the engine, battery and other vehicle components to anticipate maintenance needs. The result? Significantly reduced operational costs.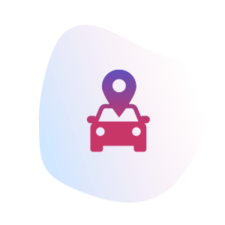 Tracking vehicles and monitoring vehicle activity is important to prevent any asset loss. You need to know where your vehicles are and if company assets are being used outside of business hours.
What problem are you looking to solve? Be it five or 50,000 vehicles; we are here to work with you on a solution that befits your requirements.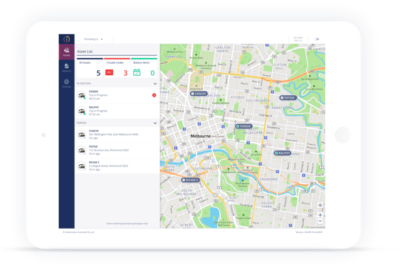 You will be able to:
Visualise a whole fleet in real time

See route history and driving events